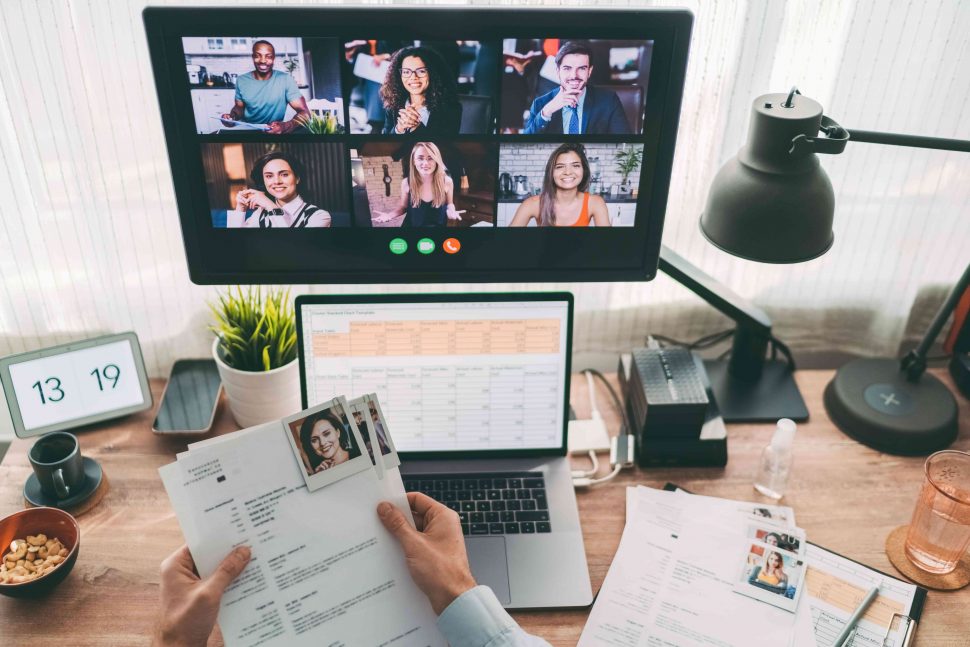 Recruitment: why look abroad?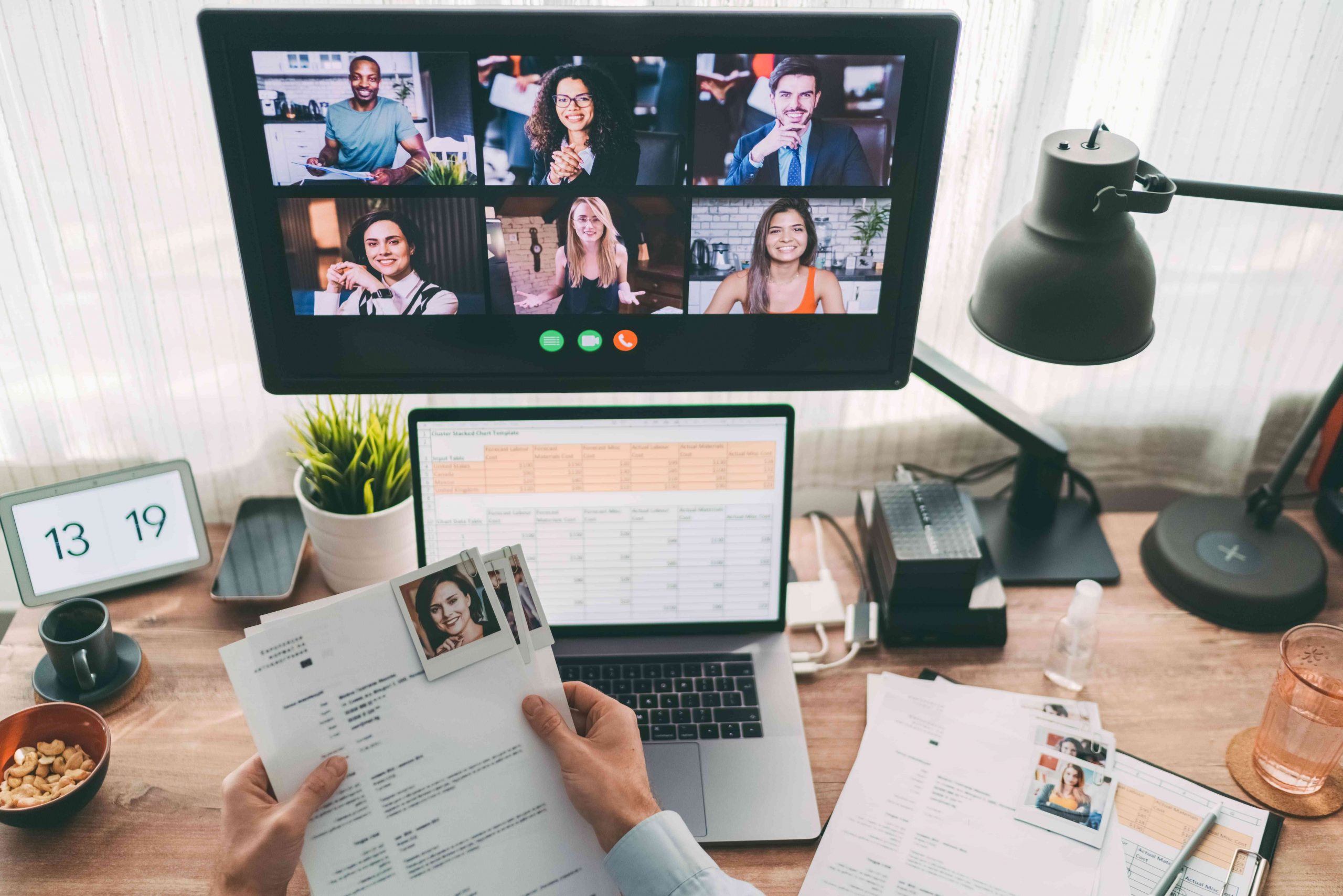 Through the years, Canadian employers have faced challenges in the workforce and with recruitment. These difficulties have persisted and only grown more complex in the face of a pandemic that has led employees to quit their jobs leaving many companies unable to find qualified workers to fill open positions. As this situation continues, what solutions are available to employers?
The reality of labour shortages
Labour shortages are a very real problem in Canada and there are many reasons that can explain the situation. Consider the aging population. Less youth is entering the job market and replacing retiring "baby boomers".  Data presented by Statistics Canada shows that over the past 10 years, the working-age population aged between 20 and 64 has increased by 8%, while the population age 65 and over has increased by 42.3%.
Even more troublesome is that provinces are seeing an exodus of young graduate workers who are choosing to move to larger cities. Christian Bernard, Vice-President International Talent at Montréal International explains that "in some regions, the replacement index was only 60 for every 100 departures. In addition to a low migration flow in these regions, there is a shortage and positions are difficult to fill."
A study released by the BDC indicates that 55% of Canadian entrepreneurs have difficulty recruiting the employees they need.
A major factor recently came into play and must be considered in the context of this issue, the pandemic. While the worst of is behind us, the effects of the pandemic continue to be very apparent. Since the first period of confinement in 2020, companies have faced a troubling situation, that of staggering labour shortages. Unfortunately, many sectors are affected and the productivity of SMEs is threatened.
In response to the COVID-19 pandemic, governments put in place measures to help workers affected by the crisis. Extending these measures over a period that is too long could impact the labour shortage. In fact, the extension of certain subsidy programs would encourage people not to return to work immediately.
On the other hand, due to company closures, many workers have been forced to look for new jobs that are sometimes even in other economic sectors. And for some, it is not possible to return to their old job. This is especially true in industries that are known to be more difficult due to workload and salary levels.
Looking abroad
In this context, numerous companies are looking toward recruiting internationally. In addition to being a relevant solution to the workforce problem, international workers are an asset. They often bring a fresh perspective and ultimately represent the gateway to a creativity often coveted by organizations.
Canada is a very attractive country and many workers are interested in coming there. One thing is for sure, many entrepreneurs are already looking beyond their borders, particularly toward Europe because of the more easily exploitable skills and diploma equivalences. However, with border restrictions being in place throughout the pandemic, the arrival of travellers and therefore of foreign workers has been more complex.
Ontario is looking to introduce legislation to ease access to employment for international workers. According to Prime Minister Justin Trudeau, this change could significantly help the economic recovery provincially.
For the past 25 years, Montreal International has been working to offer companies a turnkey international recruitment service in the Greater Montreal area. "We are present throughout the entire process, from supporting and advising companies during interviews, to successfully integrating talent that sometimes has to be adapted," explains Christian Bernard.
These kinds of services allow companies to quickly meet their needs while benefiting from skilled labour in just a few months. In fact, some countries like France and Belgium as well as the region of Northwest Africa are relevant talent pools because of language compatibility and diploma equivalences.
Some sectors of activity like transport, finance and commerce regularly request these recruitment services because of the negative impact of the pandemic. Other sectors, however, like information technology seek these services because of their considerable growth which stems from due in part to the need for telework.
"For us, IT is a key sector. Because of the pandemic, demand is high and many needs have to be met."
– Christian Bernard, Vice-President International Talent at Montréal International
While international recruitment is an adequate solution, the importance of employee retention should not be forgotten. Actually, expatriates must adapt to a reality different from the one they know. Montreal International takes this factor into consideration and offers specialized trainings for recruits, explains Christian Bernard.
The federal and provincial governments also take the issue of employee retention seriously, implementing decisions that seem to be in favour of qualified workers. Last August, Quebec increased the maximum number of temporary foreign workers from 10% to 20%. This limit applies to specific sectors and will be gradually extended for other professions. Ontario would like to see the number of skilled immigrants allowed to settle in the province double to at least 18,000 from the 9,000 currently allowed each year.
However, the length of time it takes to complete the immigration process is yet another challenge for the talent that is already here. The importance of retaining workers who are already socially and professionally integrated should not be undersold. The delay for permanent residency is still too long. This problem is regularly the topic of discussion for the federal and provincial governments, affirms Bernard.
Technology as an engine
The recent crisis has reshuffled the deck and technology is more central to the job market than ever. It presents itself as a modern and adequate way to access workers abroad. By removing temporal limitations and physical ones like distance, technology makes it possible to seek and contact talent wherever it is found.
It also responds to a limitation dictated by the pandemic, teleworking. The company Job.Etrouve offers entrepreneurs the chance to meet their needs by combining international talent and remote work. "The project was born out of the realization that a lot of talent was available to work without coming to Canada. So, we take care of the meeting between them and our clients," explains David Therriault, President of Job.Etrouve.
The company conducts the first interview and tests the candidates to present only highly competent profiles to its clients. This creates a whole new pool of qualified talent for entrepreneurs who need labour. In addition, remote work makes it possible to target a larger talent pool. Therriault explains that some workers are located in Germany or even in Madagascar.
"In some fields such as IT, even the time difference is an advantage because employees can work while it is night here. Someone is always available."
-David Therriault, President Job.Etrouve
Choosing to work remotely from abroad offers advantages to SMEs that cannot always compete with larger companies since it affords them more flexibility and much lower costs. According to Therriault, the work model is here to stay. The crisis has shown that the technology has become indispensable. While telecommuting was initially driven by the pandemic, there is evidence to suggest that it can fill a staffing shortage caused by other factors such as a country's demographics.
The Answer
Recruitment: why look abroad? Shortages in the labour market are the result of a workforce that is both aging and leaving for bigger cities.
While this is happening, a competent and interesting talent pool exists abroad. International workers are the key to accessing the creativity that many companies covet. Additionally, technology is now even more of an ally for those who want to reach out to talent more easily and without the limits imposed by time and geography. Therefore, certain sectors of activity such as information technology are more likely to recruit talent abroad. When it comes to your company, it is important to view international recruitment as complementary. On its own it will not resolve the issue of labour shortages.