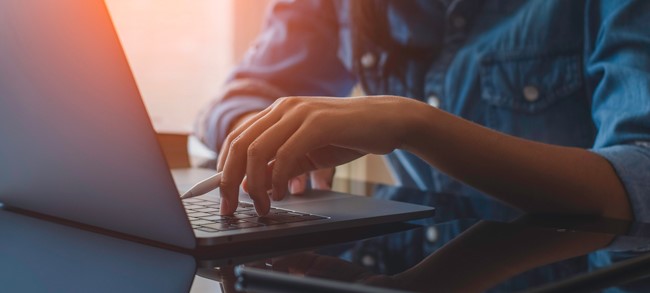 Nethris, at the heart of digital transformation: meeting the challenges of SMEs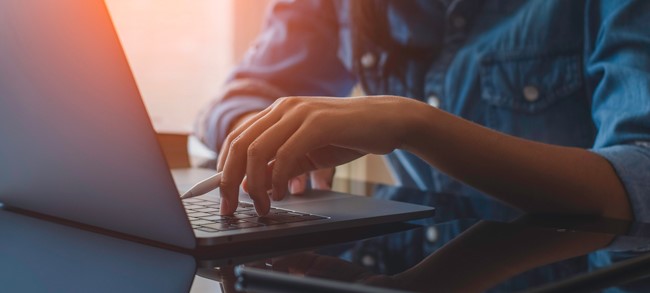 Increasing productivity and efficiency, and reducing costs is the name of the game for all companies and their leaders. This is especially true when you consider that the proper management of the employee compensation process is one of the main key indicators of a business's health and the degree of confidence held by its teams.
Given this reality, how can you succeed in your digital transformation and focus on the most important things to stay competitive? The answer lies in deciphering central issues and their solutions.
Digital transformation driven by automation and efficiency in business
Technological infrastructure is without a doubt at the centre of every process and must allow, above all, business leaders to ensure the achievement and monitoring of the objectives they have set for their teams.
One of the main challenges that companies face is to increase efficiency by automating certain processes. Among the most time consuming and rigorous processes in human resource management, are those related to payroll services for departments that manage compensation. This is all the more important when teams are required to develop rapidly, whether in large or medium-sized companies, or even in fast-growing SMEs.
In fact, some of the actions that payroll managers perform are quite repetitive and must therefore be integrated into automated processes.
Automating the calculation of wages, the management of hours worked, government remittances (deductions at source) and the production of the various payroll records for each period allows you to save considerable time. This way, employees who are responsible for compensation can focus their efforts on other areas, which contributes strong added value to the company.
It also allows teams to limit the risk of input errors and therefore improve the overall efficiency of the process related to employee payroll management. By automating the payroll process, risks associated with late payment of wages and costly penalties are minimized, while ensuring compliance with applicable laws or regulations.
For a better understanding of what a payroll service provider is and what they can do for your business from a compensation standpoint, please read the article, "What is a payroll service provider?"
Innovation and agility – differentiating factors in accelerating digitization
While the digital transition should enable companies to improve their processes to gain efficiency, the innovation and agility of technological solutions put in place allow companies to differentiate themselves and therefore remain competitive.
By definition, innovation is about developing and implementing new ideas and processes through new technologies to create added value to stand out. On the other hand, agility demonstrates a business's ability to adapt quickly and efficiently to changes in the market, technologies or to client needs.
Thanks to advanced functionalities which are increasingly in line with employee needs, Nethris allows web and mobile access from anywhere, at any time. This facilitates both payroll and leave management. Innovative, agile and flexible management for employees, managers or business leaders is made possible through online communication. It keeps employees informed of their benefits, allows them to manage their paid leaves in just a few clicks, and provides regular updates regarding regulatory changes in Quebec with respect to payroll.
Information security and confidentiality – core concerns
With the adoption of new hybrid or remote work models, cybersecurity represents one of the most important issues that companies face throughout their digital transformation process.
According to a study, 74%* of employees surveyed said that the company they work for has or plans to begin implementing a cybersecurity strategy. However, only 42.5%* of these employees feel that the level of security that their company has in place is not optimal.
The upsurge in cyberattacks has also made companies and different department heads aware of various security issues, whether those concerns are about maintaining the confidentiality of their customers' and employees' data.
As an innovative and secure solution, Nethris's data is hosted in Canada. Through state-of-the-art technology, Nethris guarantees its users increased security. The solution is also certified ISO 9001 and ISO 27001, which guarantees the best quality and protection; this makes it one of Canada's most reliable and secure solutions.
We also place a significant amount of importance on respecting and complying with Quebec's security and confidentiality standards (Act respecting personal information in the private sector).
Enabling companies to easily manage their processes through a user-friendly and intuitive interface allows teams to be more efficient and adapt more quickly to technological changes and security standards while remaining innovative and agile.
To accomplish this, it is essential to establish a strong relationship with a trusted and reliable partner who can understand and grasp the different ecosystems in which companies operate, regardless of their size or sector of activity.
Would you like to entrust your employee payroll to a professional? Learn more about what our solution can do for you.
Sources:
*2022 Edition – Talsom – Corporate Digital Transformation : How do employees andmanagers perceive it?