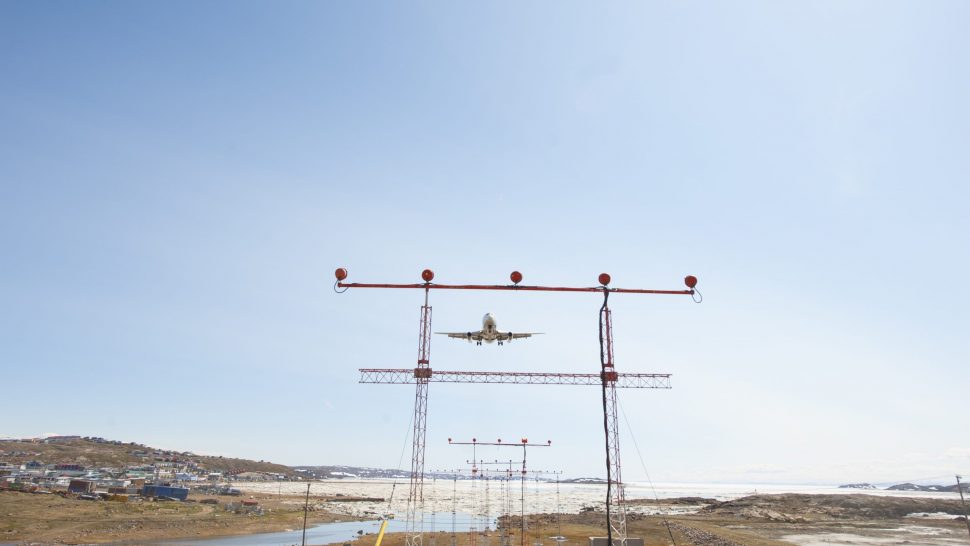 A Canadian SME's challenge in the Arctic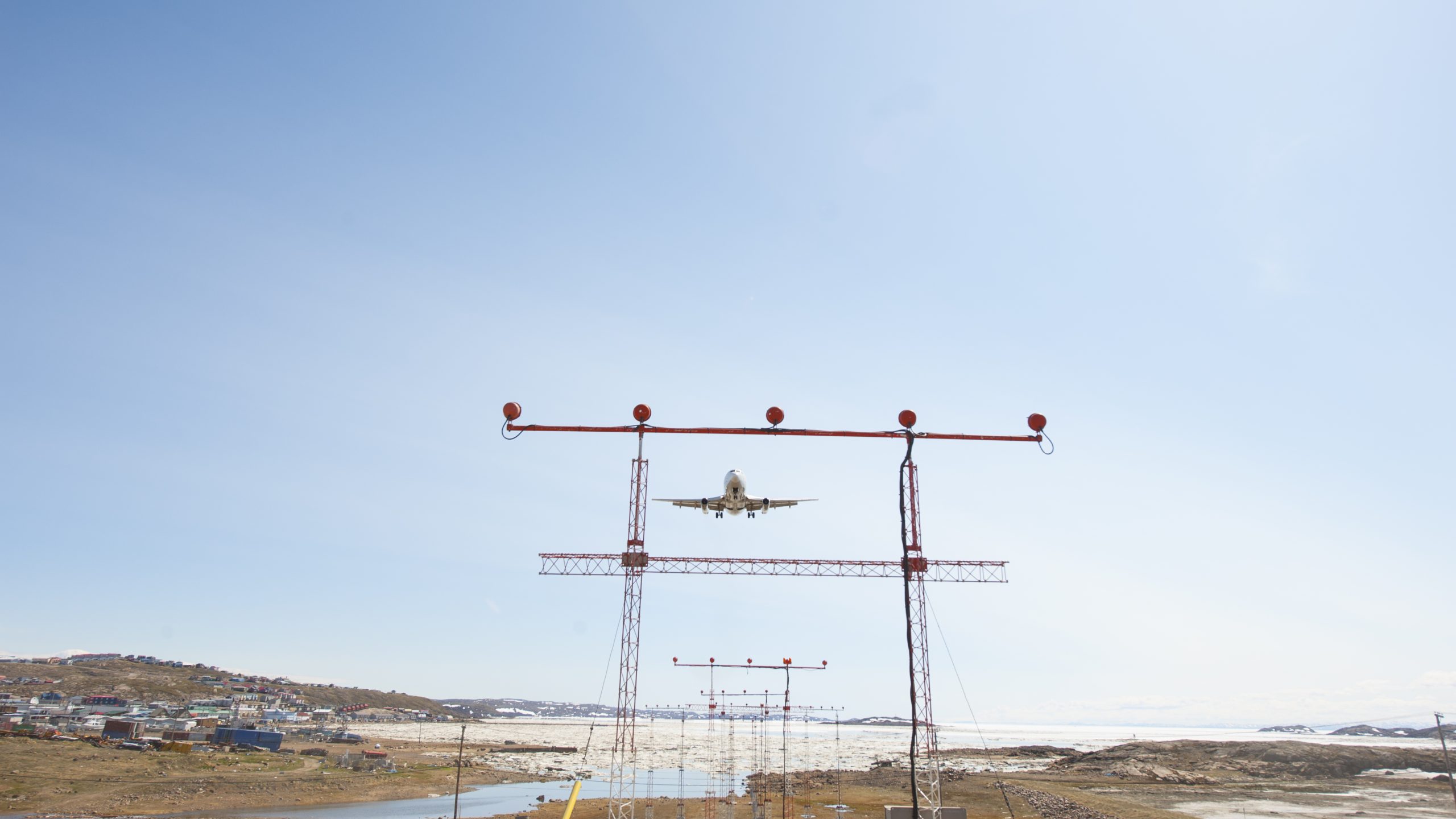 Almost ten years ago, Marc Mahfouz said goodbye to the bustling concrete of the Quebec metropolis's crowded streets to settle down in the wild nature of northern Canada. Without thinking too much about it, the young dentist who had just graduated from University of Montréal decided to join some friends who had already made the move. His friends had boasted about the northern adventure and its opportunities, which was all it took to convince him.
"When I got there, I immediately liked the way of life," he recalls. "Everyone is calm and peaceful, everything is in slow motion. We take the time to stop, to breathe…" He cut his teeth in dental medicine beguiled by the tundra and glaciers and in 2014 acquired a clinic that was founded in 1987 in Iqualuit, the capital and only city in Nunavut.
Meeting the challenge
Marc Mahfouz and his partner knew that managing an SME beyond the 60th parallel would be a daunting task. Let's start with obtaining supplies. Dental equipment and merchandise, such as anaesthetics, fluoride, and even toothbrushes, must be imported by plane or boat, at a staggering cost.
Being organized is a must, which means ordering ahead of time and in large quantities to reduce transportation costs and avoid running out of stock, even more so in the face of COVID-19. Patience is a virtue where telecommunications are unreliable; telephone lines are often interrupted, and the internet connection is slow.
Up next are the recruitment issues. There are no specialists in Nunavut. The thirtysomething must look for dentists and hygienists outside the territory. To convince them to come, he offers a salary that is more than competitive, the possibility of overtime, a housing allowance, RRSPs, and so on. Without a doubt, the lack of qualified workers causes labour costs to skyrocket.
"The hardest though, is not finding personnel but keeping them," explains Marc Mahfouz. The business's high turnover rate is not because his employees leave Baffin Island, unable to adapt to its remoteness, winter storms or extreme cold. Rather, the problem comes from the fact that Iqualuit has only 4000 workers and employers are fighting for the human resources available. One of them is particularly formidable: the government. "The same thing happens again and again. I train my recruits, and when their performance is good, they quit to join public service. Who would refuse a comfortable, overpaid, and undemanding position with a pension fund?" reports the owner, with a twinge of irony.
"This problem is common in the North. Small private businesses do not have a strong enough financial backbone to offer the same salary and work conditions as the government. It's very difficult to keep our employees."
– Marc Mahfouz, co-owner of Iqaluit Dental Clinic
In the Arctic Archipelago, whoever holds a postsecondary degree can enjoy a promising status within the state apparatus. More often, no particular expertise is required. In competition with federal and territorial agencies, SMEs must double their efforts to retain workers with a college or university education.
In Nunavut, 1500 positions in the public sector remain vacant as the government struggles to find workers with a high-school diploma. In the most recent census, in 2016, 52% of Inuit between the ages of 15 and 64 had not completed high school. This is much higher than the Canadian average, which is 11%. Among other things, a report published in June 2019 blames housing shortages, food insecurities, fragile health, and the social issues of Nunavummiut, such as early pregnancies and drug addiction, which contribute to school absenteeism.
It is also vital not to obliterate cultural issues. To prosper in the polar regions, you have to take the time to get to know the values and traditions of your future employees, patients, clients and partners, before taking the plunge. Iqaluit, which means "Place of many fish", has the largest Inuit community in Canada. According to the 2016 census, it counts nearly 4000 indigenous over 52 square kilometres, which represents close to 60% of the population.
Inuktitut is the mother tongue of 46% of its residents. This is not an obstacle for business people, as 92% of Iqalummiut speak English. However, under the Inuit Language Protection Act, in effect since 2008, businesses must offer their services in Inuktitut. In the doctor's clinic, there is an interpreter on site at all times. Moreover, a third of the team is indigenous, mainly receptionists and dental assistants.
Forging ahead
Despite the many hurdles, Marc Mahfouz wouldn't change his situation for anything in the world. Proof of this is that when asked what would be the best advice one can give an entrepreneur who is thinking about settling in the vicinity of the Arctic Ocean, he answers without a moment's hesitation: "I would say to go for it! It's worth it."
"It's true that managing an SME at more than 2000 km of Montréal requires more planning, more effort. Everything is more expense: payroll, rent, equipment. But at the end, you win."
– Marc Mahfouz
Close to the polar circle, the land is filled with promise and career opportunities. The market is green and there is hardly any competition. There are fewer regulatory barriers and the need is pressing. Entrepreneurs can start a project without taking risks and quickly reach profitability without the struggle to stand out.
Marc Mahfouz knows this first-hand. In Iqaluit, there are only two dental clinics for 7000 inhabitants. His is the only one to deal directly with the insurers so that patients just need to pay the portion that is not covered. This service, which in reality is not extraordinary, allows him to reach a vast clientele and support the community. He welcomes families that are vulnerable and do not have a financial cushion to pay their bill up front while waiting to be reimbursed. If needed, he will even pay their taxi.
Succeeding
According to the professional, to have a flourishing business in the North, you need to focus on your team. "The key to profitability despite high costs is to find industrious workers that will help you save time and generate fewer losses. To get there, you must set the example and be a manager above reproach, a model of efficiency. It is important to question practises, to show trust while keeping a firm hand on what is going on." Training and mentoring are the watchwords.
Marc Mahfouz reminds us that without employees, you don't have a business. And without dentists, a healthy society is not possible. Because that's also what it means to be an entrepreneur in Iqualuit; offering a service that really makes a difference.