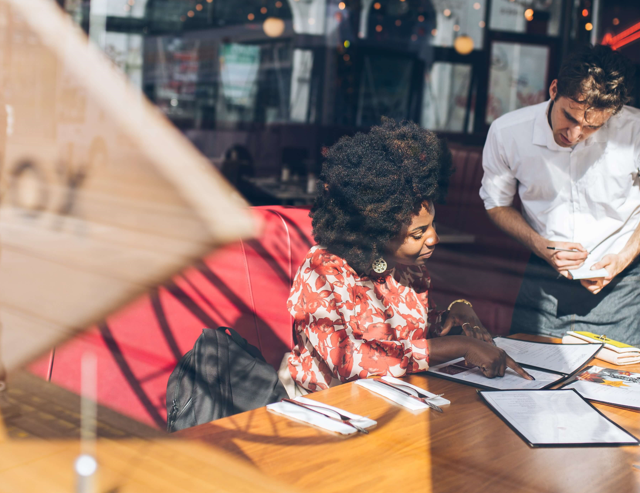 Reopening of Restaurants: What are the Challenges?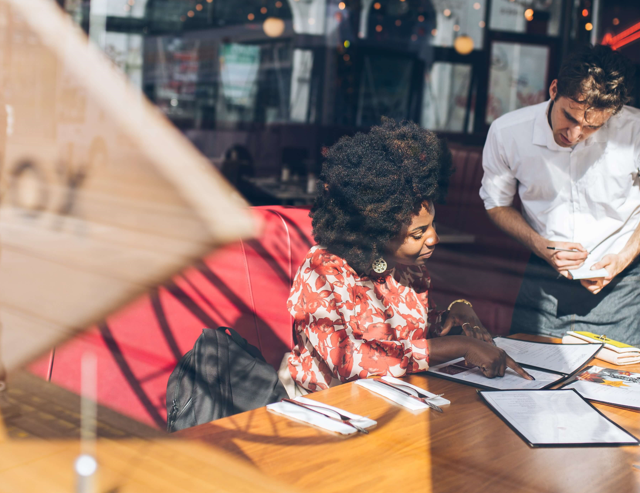 Sunny days and warm weather are back and with them, terraces are popping up on every street corner. People are happy to be able to dine in restaurants again and restaurant owners are welcoming their customers back with open arms. However, this highly anticipated reopening is not without challenges.
Background
During the pandemic, restaurant owners lived to the beat of health measures, with closures and re-openings dictating their operations. Last October, Restaurants Canada published sobering numbers: nationwide, there were approximately 12,000 fewer restaurants than at the beginning of the crisis.
The situation of restaurant owners is further complicated by mass vacancies and resignations. Many workers had to be laid off and some of them decided to change careers in order to continue supporting themselves.
With restrictions ending and the full reopening of dining rooms and terraces, restaurant owners are facing many challenges, some of which are the direct result of the last two chaotic years. How can you face, and, most importantly, overcome these challenges?
New habits
Consumer behaviour has changed. For instance, due to the lack of regular activities, many people started going to bed earlier. Evenings were once the busiest period and most sought-after by employees.
Nowadays, restaurant owners notice a better occupancy rate during the day and increased cancellations in the evening; there are no longer as many customers during these hours. This situation causes additional scheduling issues, since many employees now prefer to work the lunch shift.
To resolve this situation, it might be a good idea to modify your schedules in order to adapt to your clientele's new habits. Pivoting is important, even though it might be bothersome to change what used to work so well.
According to Laflèche Francoeur, Executive Vice-President of Pacini, it is essential to adapt to change and evolve your business. While this may be scary, it is also beneficial: "We're now open for fewer hours, but revenues are paradoxically higher, and weekdays have become busier than the weekends."
Your clientele is made up of many types of workers who rely on digital tools every day. They may have new expectations, especially regarding the use of connected tools. Your establishment could benefit from online services, such as contactless QR code payment at the table.
Changing habits also makes for tougher competition, explains Laflèche Francoeur. In the past, most direct competition came from other restaurants, but nowadays, grocery stores and ready-to-eat meal companies are also part of the equation.
"We no longer have a clientele, we have clienteles."
– Laflèche Francoeur, Executive Vice-President of Pacini
To overcome this new challenge, it may be worthwhile to reassess your business model and try to diversify your service offer. Don't be afraid to jump in and create new opportunities to increase your sales.
Managing turnover
One thing is for certain, customers are anxious and happy to see you again! Summer is setting in and the opening of terraces is sure to attract more and more people. But how can you manage the crowd?
Heavy customer traffic could become a real puzzle; you need to control this turnover. There are, however, many solutions to help you retain and satisfy as many of your clients as possible.
Many restaurants have chosen to operate by reservation, allowing clients to book online. This process aligns with new digital habits acquired during the pandemic. You can also set a time limit in your establishment, which guarantees space for other customers.
Although these practices are new, it is important to rethink your activity in light of the impacts of the crisis and maximize your chances for success and sustainability.
Job vacancies
You need sufficient staff to be able to serve everyone, but the pandemic has hit the restaurant business hard and left many vacant positions. The economic crisis has caused a number of good employees to leave and many of those who lost their jobs have already found another one to support themselves. Restaurants are reopening, but there are many jobs left to fill, notably in the kitchens.
You need to be able to count on more competent staff, which is why many restaurant owners have decided to reduce staff, while increasing and diversifying their skills. You could choose to employ fewer workers, while training them to do more tasks.
Laflèche Francoeur proposes another solution; compensate for the labour shortage by reducing your dining room size. This way, service is easier and better managed. In his opinion, it is important to put tools in place to train employees and ensure the transfer of knowledge and skills.
"The best years are ahead of us, but we need to act now: we must mobilize to restore the restaurant industry as a good career option."
– Laflèche Francoeur, Executive Vice-President of Pacini
A more "attractive" salary will allow you to retain your employees. Many companies have already decided to offer more competitive wages. The Executive Vice-President of Pacini insists that benevolence is the key. You have to mobilize with your employees and create working conditions that motivate and please them, he explains.
Keep looking ahead
What's certain is that the restaurant industry has been forever changed. For Laflèche Francoeur, these changes are for the best because they force us to reinvent our ways of doing business. In the middle of the pandemic, Pacini, which has numerous establishments across Canada, created virtual kitchens and partnered with other businesses to develop new concepts and create sales.
The pandemic led to many major changes, but also created a world of new opportunities. Businesses must take advantage of this new business model.
Restaurant owners alone cannot ensure the revival of the industry. Its reconstruction depends on the mobilization of all stakeholders: partners, suppliers and customers. Their participation and support are necessary for success. Customers were able to see for themselves that the restaurant business is a tough one, and that owners face big challenges. They seem to be more patient and understanding.
The answer

Reopening restaurants: what are the challenges? It's important to stay motivated and confident. There are definitely challenges, but they can be overcome! Keep in mind that many of your clients are also workers whose lifestyle and consumption habits have changed significantly. Offer them services adapted to this new reality. Modify your schedules, operate by reservation, or set up contactless payment. There are many options.
Your competition has also evolved and restaurants are no longer your only competitors, which is why you must strive to create new sales opportunities to ensure the future of your business. Don't be afraid of change. Instead, develop new ideas for your business.
Finally, bet on a team that is smaller, but just as qualified, if not more! Your employees can learn new tasks and take turns when needed. Additionally, implement training tools that will ensure the continuity and transfer of knowledge in a context of a labour shortage.