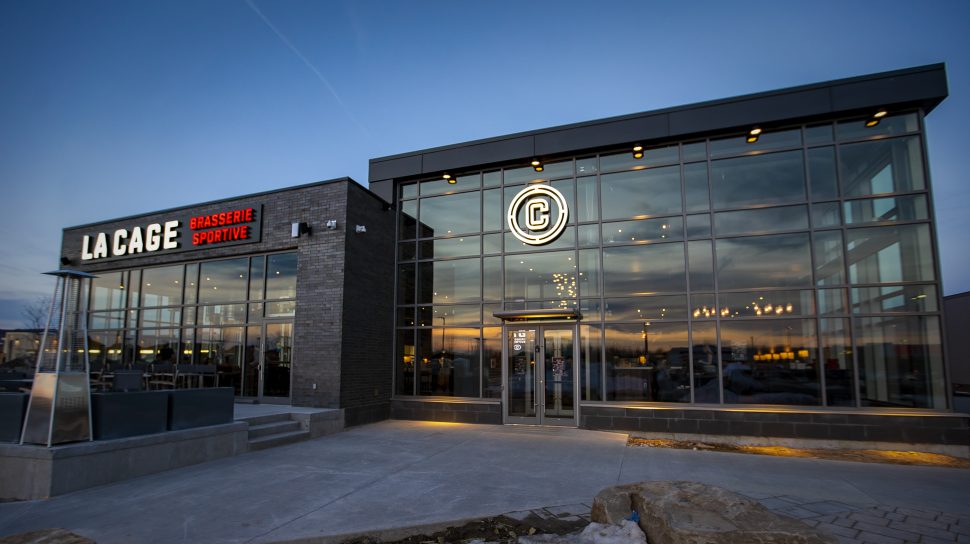 La Cage: 4 key actions to retain staff in the restaurant business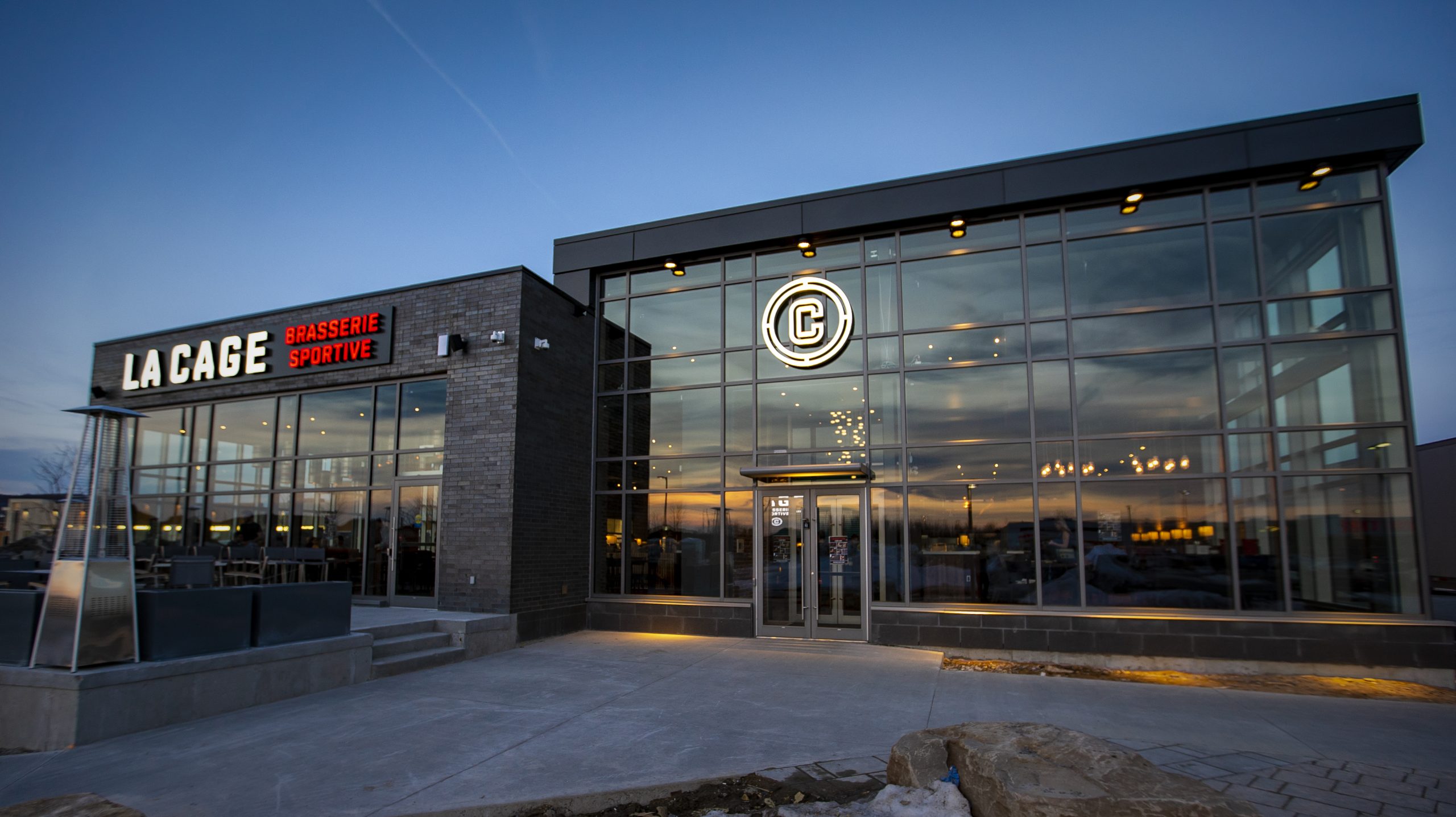 In order to offer work to its employees despite the closure of its dining rooms in the red zone, the Quebec restaurant chain La Cage turned to delivery, take-out, ready-to-cook, and virtual Christmas party hosting services. However, goodbyes were unavoidable: even with make-at-home lobster taco kits and comedy shows, the sports bar leader was forced to let go of 35% of his staff since the start of the pandemic.
Among those spared, many have been laid off due to lack of work. What are the owners of the sports fans' go-to bar doing to maintain the employment relationship with their workforce? We asked Jean Bédard, president and owner since 1995, to reveal his business secrets.
Support
At La Cage, we share chicken wings, ribs, and tartars with friends while watching the exhilarating Stanley Cup finals. The cheering and big screens are at top volume and pitchers abound on the tables. It's no surprise that such a festive environment attracts many young employees.
When COVID-19 hit, these people needed help. "When you're 20, you don't know what an ROE is," exclaimed Jean Bédard at the other end of the line. "You can't even imagine being on unemployment!" he added, laughing. It was important to take the time to explain to everyone the eligibility requirements for the Canada Emergency Response Benefit and how to access it.
The company deployed a 24/7 helpline to address employee concerns. The entire HR department lent a hand, including the headhunters whose mission was to recruit cooks from abroad to make up for labour shortages but who could no longer do so because of closed borders.
The managers of the 40 restaurants then took over. They would talk about the weather and make small talk to make sure everything was ok. "It's a very stressful period for restaurant workers," the accountant stated. "Some are dealing with financial and psychological issues. The worst is that they can't see the light at the end of the tunnel, since they don't know when they will be able to come back to work."
When needed, managers give advice or recommend support lines or psychotherapy sessions. The employee assistance program, normally offered only to the management team and professionals at the head office, has been temporarily made available to serving staff, dishwashers, and hosts. Too often, restaurant industry jobs are precarious, and don't include group insurance to cover mental health consults.
What could be more comforting than a good meal when you're feeling down? For the restaurant owner, sharing was obvious. At the start of the pandemic, employees were invited to their workplace once a week to pick up a meal specially prepared for them by La Cage chefs.
Sharing your knowledge: A low-cost retention trick
Whether you're a baker, butcher, experienced Thai cuisine chef, or entrepreneur, you certainly possess some kind of skill, be it cutting, cooking, or management, that may interest your team. Why not make a few short, simple, and informative training videos with your cell phone? Your staff will be happy to learn something and see their familiar workplace once again. Take the opportunity to fill them in on the latest news.
Communicate
In March 2020, when the first confinement measures were announced, Jean Bédard was quick to present his company's action plan through several video clips. He wanted to be in front of the camera: "Managing a crisis is mainly about communicating." To keep employees from losing hope or feeling detached, they need to know their employer's vision and feel that things are under control.
A member of the Board of Directors of the Restaurants Canada Association and veteran entrepreneur, Mr. Bédard has 30 years of food industry experience under his belt. If he had only one piece of advice to give an independent restaurant owner, what would it be? "Stay close to your staff! Call them, talk to them," he recommends emphatically.
"Don't leave your employees in the dark, waiting for restaurants to reopen to give them a call. It will be too late."
– Jean Bédard, owner of La Cage
He stresses the importance of laying your cards on the table, being open and honest about your financial situation. Mr. Bédard didn't hesitate to disclose his business revenue, normally a well-kept secret. This allows employees to understand just how much strain the business is under and that no one was laid off without reason.
Listen and defend
It's no secret: according to Jean Bédard, the dining room closures have had a huge impact on employee mental health. They are not only exhausted and anxious but also angry. "They ask me why they are at home when everything was going well, plexiglass installed and distance maintained." They are experiencing a sense of injustice, which has been shouldered by the businessman, who vowed to voice their anger and incomprehension to the decision-making bodies.
"Cooking, wine service, and waiting tables require know-how. In the restaurant business, skilled workers are at the heart of the product. But I'm afraid that they will get discouraged and change fields. I want them to know that we're fighting to make the confinement as short as possible. I am committed to discussing with Public Health to find a solution that meets their requirements and those of our industry."
– Jean Bédard
Since the start of the pandemic, Jean Bédard actively participates in discussion tables with François Legault's government and with Public Health. To shed light on the restaurant industry's reality and its labour needs, he takes advantage of his connections and multiplies radio and newspaper appearances.
On October 22nd, he also published in La Presse a letter that was cosigned by major players in the food industry (Groupe St-Hubert, Alimentation MTY, ARQ, Restaurants Canada, Pacini, Exceldor, etc.), in which he appealed to the Prime Minister of Québec to reopen dining rooms for the sake of worker and consumer mental health.
In view of their director general's concerted efforts, there is little doubt that La Cage employees feel a sense of loyalty toward their company, knowing that they are heard. From our discussion with Jean Bédard, we can formulate four key actions to retain restaurant employees during the pandemic: offer support, paint an honest and up-to-date portrait of the situation, be attuned to the needs of your personnel and be their advocate.