A very special invitation
December 3rd, 2019
At Nethris, we are always looking for new ways to thank our clients for using our payroll and employee management solutions. In November, we offered our clients tickets to the Stratégies PME event, which took place at Montreal Convention Centre. Seventy entrepreneurs were thus able to enhance their management skills by attending conferences or visiting presenters' booths. They were also invited to our VIP section where our time management expert, Thomas Bensa, provided tips and tricks on how to optimize schedule planning and management.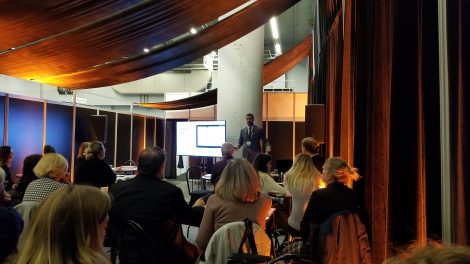 Coffee, croissants, and smoothies were offered in the intimate setting of our VIP section, where Thomas presented Nethris features that facilitate the creation, modification, and display of schedules, as well as time sheets and punch tools, which simplify the calculation of hours worked. Our product directors and representatives were also there to answer questions from business owners.
Several times each year, we invite our clients to come and see us at special events or at our offices. Are we going to get the chance to meet you soon?