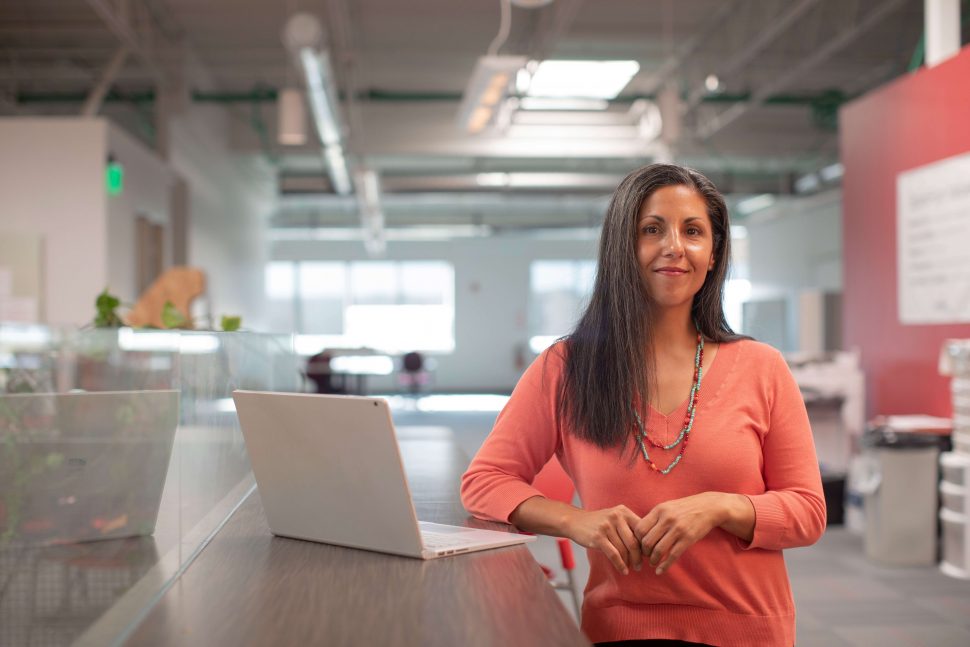 How to choose your payroll service provider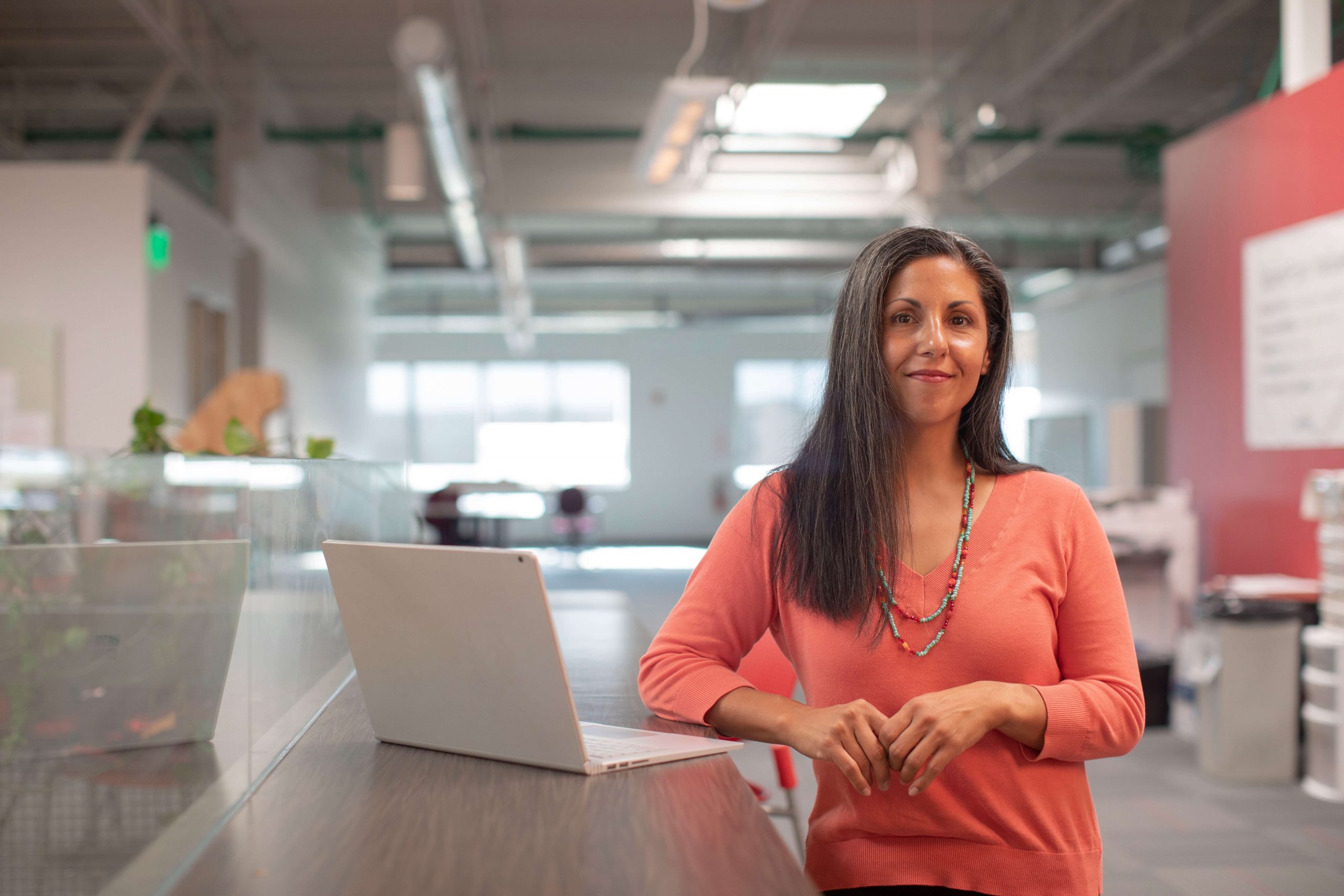 Employee remuneration is more than simply the act of paying employees. According to a 2020 survey conducted by the Canadian Payroll Association (CPA), 43% of Canadian employees admit that they live pay cheque to pay cheque. When entrusting the management of your payroll to an expert in the field, you must make sure to delegate this task to a trusted partner who understands your teams' needs and who grows with your business. Backed by 45 years of experience in payroll management, our experts have identified four criteria to consider when making your choice.
Managing your payroll, but how?
When it comes to the payroll, you have several choices. Some options, like software, only take care of the calculations but not the transfer of funds. To do so, you can either do the payroll yourself, ask an accountant or turn to a payroll service provider.
However, before deciding, you need to evaluate the advantages and disadvantages of each option. Since payroll is a complex field subject to specific regulations, it is important to determine your needs, especially if you have particular provincial obligations.
To avoid the headache and administrative burden of managing your payroll, you can turn to an expert in this field, a payroll service provider. This decision is accompanied by many benefits ranging from saving time to peace of mind. By entrusting your calculations, deductions and salary payments to a professional, you save time and can dedicate yourself to growing your business.
How do you choose a payroll service provider? This is a very pertinent question because there are many options available on the market. Here are four things to keep in mind when the time comes for you to decide.
Easy to use
At first glance, ease of use might seem like an obvious and trivial point of consideration. But when it comes to choosing a payroll solution, it is actually quite important. Chances are you did not choose to be a business owner with the primary ambition of managing payroll or the many documents that go along with it. By choosing to use a payroll service provider, you are also choosing to save time.
Ask yourself the following questions: Are the options well organized? Are the headings understandable to you? If the solution seems intuitive, you are probably on the right track.
We also invite you to pay attention to the user experience. Because this tool will be an integral part of your business activity, quality is an essential point. As an employer, payroll represents one of your business's largest expenses. It is therefore important to use a solution that is user-friendly and efficient.
You should consider your employees whose satisfaction is directly affected by compensation and proper payroll management. Your business depends on your employees without whom it could not grow. Since they will also be using the chosen solution, it is important that it is clear and attractive to them. After all, they will certainly have the option of accessing their profile to view their payroll data and to create requests.
It is usually possible to ask for a demonstration. This may allow you to get a first impression. During your appointment with a representative, you will be able to view the solution's interface and try it out in a simulation.
All-in-one solution
If you are an entrepreneur, you probably need tools to effectively manage other aspects of your business such as time, human resources records and group insurance. Although strictly speaking these elements are not compensation, they are closely related to payroll management.
Generally, a payroll service provider can suggest an array of integrated and practical tools to help facilitate your work. These are related solutions that complement your payroll management and make your daily operations a lot easier. All in all, these complementary options could benefit you.
Think about it: good time management positively affects optimization within a business. For example, you could allow your employees to track their hours worked in digital timesheets that are accessible from anywhere and view their availabilities in a smart calendar. You can also validate the information in just a few clicks which allows payroll to be automatically processed.
A payroll provider can suggest customized tools that simplify more than just payroll. Perhaps the management of your human resources or group insurance plan is a burdensome administrative task. Centralizing training and recruitment management as well as the task of making changes to your employee files would make things much easier. Think of the many things a solution can do for you like handling the calculations for your group insurance plan.
Also, keep in mind third party software that you may use daily as an entrepreneur. It is important to make sure that the software you choose supports the import and export of data either to or from programs that you use, for example, when comes the time to do your accounting. Generally speaking, a payroll provider offers you the opportunity to compliment your work and this is something you should consider.
Improvements to security
Payroll management involves the management of sensitive and confidential data. The security of this information is very important, so you should definitely make this a criterion of choice.
Which technologies are used? Inform yourself about the infrastructures. For example, the physical facilities must be capable of supporting the amount of electricity required to store large amounts of data. Additionally, monitoring and security systems are required to allow for a rapid response in the event of a problem.
We also recommend verifying the jurisdiction of the location where your data is being hosted as Canada imposes very high standards. Moreover, if your business is located in Canada, it could be even more secure to choose a payroll provider whose data is also hosted there.
Affected by the pandemic, businesses have integrated the concept of remote work into their practices, and workers understand the importance of security and compliance. While many businesses claim to follow established security principles, we recommend double-checking this point to find a solution that complies with higher security standards.
How can you identify these standards? There are certifications which guarantee that certain requirements are met and businesses that have them usually mention it on their websites.
The ISO 27001 certification is an example. It is an international standard on how to optimally manage information security. Certified businesses are able to identify threats and resolve them, thereby protecting the data. Although this certification is not mandatory, it reinforces the level of confidence that one can have in a service.
Keep in mind that you and your payroll service provider will build a business relationship based on trust. The professional you choose must be knowledgeable about the rules that govern payroll and manage a properly trained information security team. Therefore, make sure that the people processing your data are aware of the need to protect it.
The importance of support
As an entrepreneur, you probably face regular challenges in managing your business which is why customer service is important. Although there are various types, not all of them are adapted to your situation and needs.
Do not hesitate to ask questions about the solution's limitations. Are there additional fees, or specific schedules? How can I contact someone?
We recommend that you choose a solution with unlimited support where experts are always available to answer your questions. You should assume that you will build a long-term relationship with your payroll provider, so you have to be able to rely on them.
Your payroll provider is not only there for when you have questions. They should provide you with year-round support. Ask them what options they offer to make your life easier. Quite often, the offer of services will include the latest version of the solution and updates so that you do not have to worry about it yourself. Indeed, this is a long-term partnership.
As you will have understood, choosing to work with a payroll provider comes with many benefits that you may not enjoy if you decide to do your payroll another way. Get to know the different tasks throughout the year that are stressful for an entrepreneur and see how your payroll service provider can help.
The Answer
How to choose your payroll service provider. There are so many service providers on the market, that making a choice may be harder than it seems. Nevertheless, there are important factors to consider that will help you decide. Our experts have identified four:
Ease of use
All-in-one solution
Security
Support
When you entrust your payroll management to a service provider, you are choosing to save time. Therefore, the solution you choose should lighten your daily work load. This can be achieved with a solution that is quick to set up and easy to use for you and your employees. Also, opt for a solution with tools related to time and human resources that will complement your work and allow you to go further.
Choose the best option to protect your confidential data and do not forget to learn about processes put in place to ensure the quality and security of your data. Since you are building a strong business relationship, choose a service provider who will be by your side not only when you have questions, but year-round.